Our Pedagogy in Teaching Grammar and Punctuation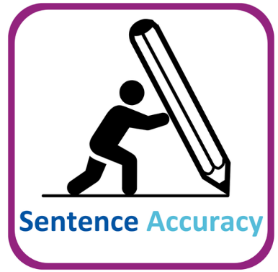 Daily Sentence Accuracy is a vital element of Read to Write and encompasses word, sentence, and punctuation from the statutory National Curriculum programme of study for writing and Appendix 2 (Vocabulary, grammar and punctuation). This daily practice also helps build fluency and stamina for writing. Example sentences are provided for teachers to model explicitly. Teachers of younger children may choose to dictate some of the sentences provided.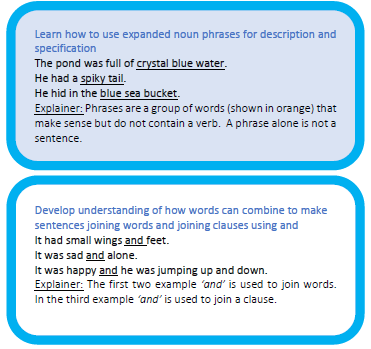 Example Sentences & Year Group Expectations
Blue shaded boxes link directly to year group expectations covered in this particular unit and are contextualised to the type of writing outcomes expected (e.g. Instructions, Narrative etc).
Example Sentences & Supporting all Children
Non-shaded boxes provide contextualised example sentences of all Word, Sentence and Punctuations elements for the entire year group and the preceding year group. This helps teachers consider the needs of the children in their classes and any identified gaps in learning.
When a child is identified as needing extra support in Sentence Accuracy, teachers provide additional opportunities for Sentence Accuracy work outside of English lessons.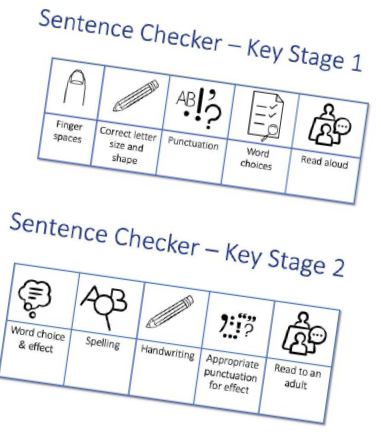 Using the Sentence Accuracy Checker
A central part of our daily writing process is the use of Sentence Checkers as we believe it is important for children to continually check their work for errors and the Sentence Accuracy. Checkers enable children to do this. They help children to identify errors in their writing and correct them before sharing their work with others. This extra level of assurance helps children build confidence in their writing skills because they know that they have written an error-free piece of text.
Modelling Sentence Accuracy
When modelling Sentence Accuracy, teachers always indicate grammatical features by underlining the grammar in one colour (blue in example) and circling the punctuation marks in another (pink shown in example).