Message from the headteacher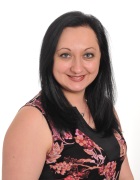 Welcome to South View Community Primary School.
Whether it be moving from home, another school, a childminder or a preschool/nursery, starting school can be a big step for children. Here at Southview we do our best to ensure that your child is made to feel happy and secure. As well as introductory meetings held when your child starts school, visits from Foundation Stage through to year 6 are arranged to ensure you and your child experience a seamless journey.
South View serves the community of Crowland. We expect our pupils to behave well and to work hard. Good manners are essential. Pupils are expected to respect their peers and adults and set a good example both in and out of school. Our school is a caring place and the staff go to great lengths to ensure that our children work in a happy and secure environment. We value everyone involved in the education of the children which naturally includes you, as parents. By working together we can help your child to achieve his or her potential. Education serves all our children well whatever their background, sex, creed, ethnicity or talent.
We look forward to our future partnership and hope that your child's time here will be happy and successful.
Mrs J M Tomlins
Headteacher