Digiduck's Big Decision
A story for 3 to 7 year olds about being a good friend to others on the internet.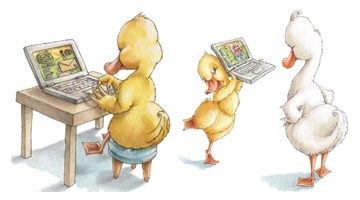 An engaging online safety story for young children.
Help arrives just in time for Digiduck® when faced with a difficult decision! Follow Digiduck® and his pals in this story of friendship and responsibility online.
The Digiduck® collection has been created to help parents and teachers educate children aged 3 – 7 about how to be a good friend online.